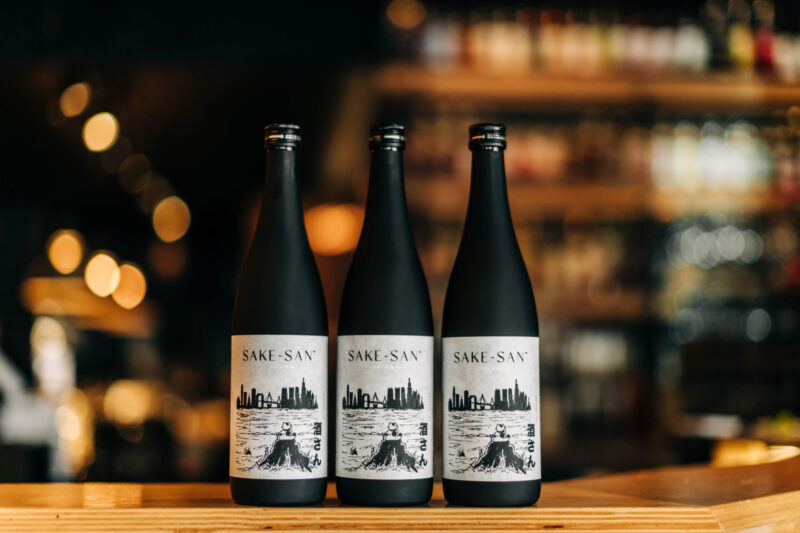 Sake-san
the Sushi-san team is excited to announce our private-label impression, brought to life by the talented team at Daimon Brewery in Osaka, Japan. Our own sake sommelier, Daniel Bennett, traveled to japan to inform the production.
"i set out to craft Chicago's jizake, searching for a gateway sake that represents japan and Chicago all in one brew and would excite seasoned sake drinkers and newcomers alike." – Daniel Bennett
The connections to our sister city are reflected in the label, designed by Alex Payne, with a bridge connecting the skylines of Osaka, Japan to Chicago. As Osaka is the "food capital" of Japan, this sake was brewed specifically to pair with the bold flavors that paint our own city's culinary landscape.
An award-winning regional brewery, Daimon Shuzo has crafted a sake that is approachable, bright, crisp and food-friendly.
Sake-san is available for purchase by the bottle at Sushi-san.
Experience Sake-san