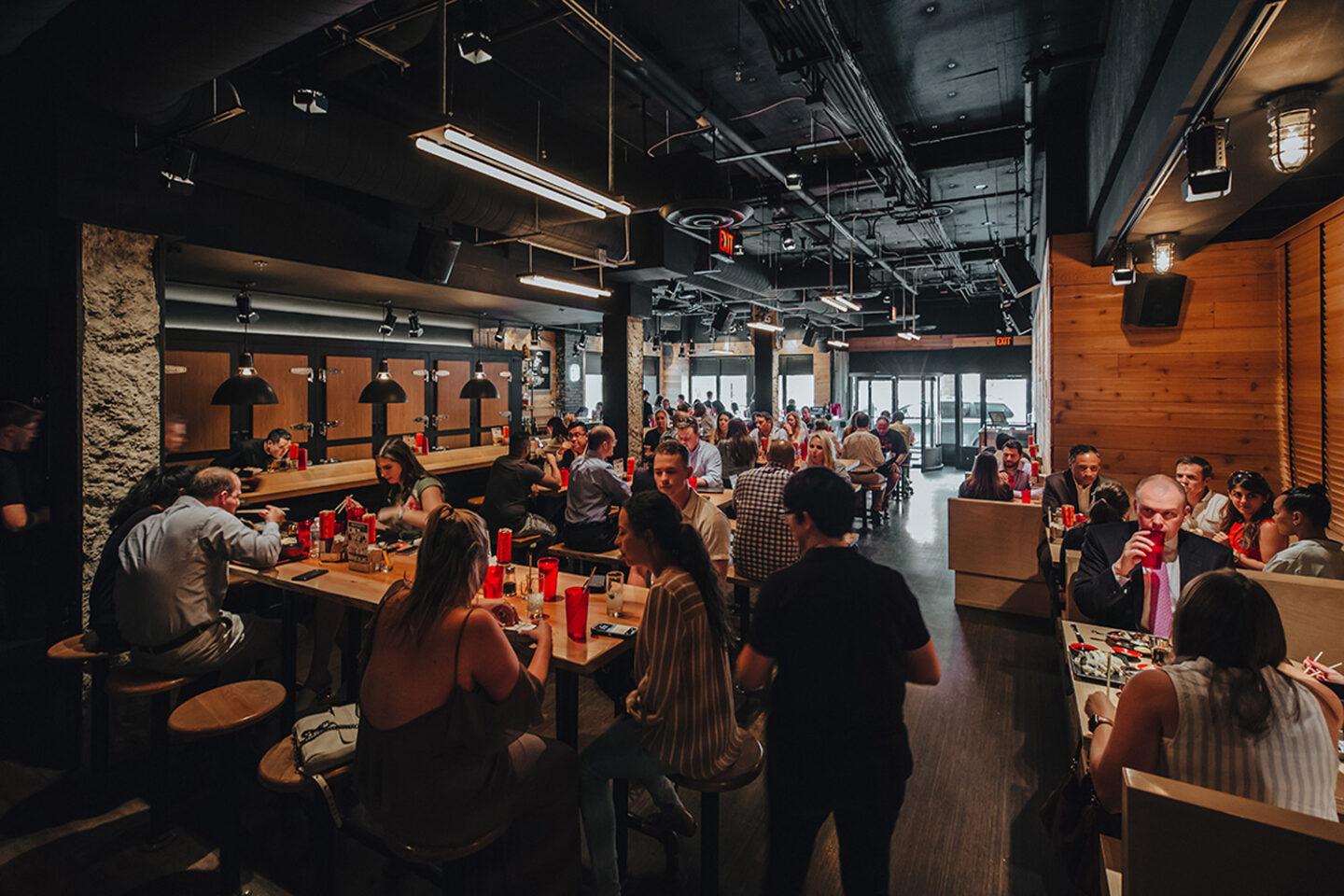 Our Story
Our goal is simple – source and serve the best ingredients in the world. We get daily deliveries from Japan's Toyosu Fish Market that we use to make the best sushi in Chicago, made-to-order hand rolls and our nightly omakase experience. Add in binchotan roasted meats, ice-cold beer, a rare Japanese whisky collection and '90s hiphop, and you've got Sushi-San. Definitely not your typical sushi joint.
Located in the heart of River North in downtown Chicago, we are open for lunch, dinner and late-night dining and drinking, plus delivery and pick up.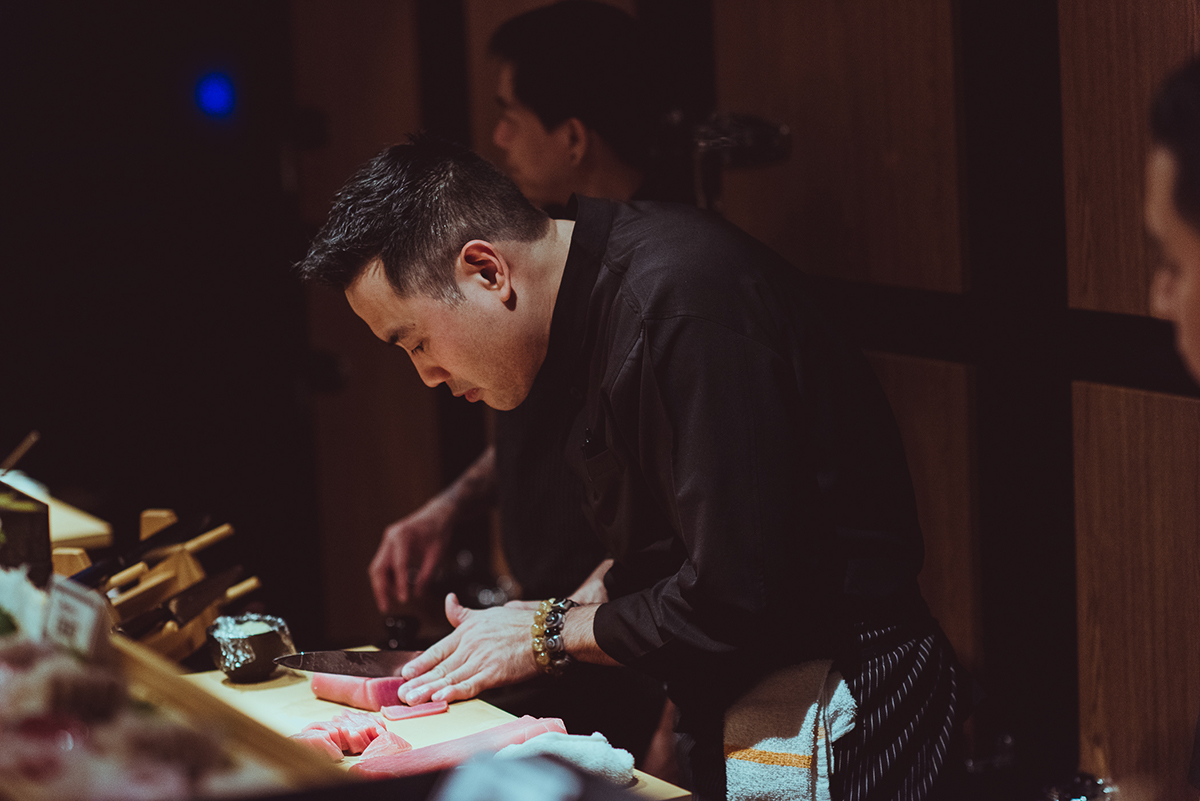 Chef Kaze
Master Sushi Chef Kaze Chan is a world-class chef who has been involved in every influential sushi restaurant in Chicago in the last 25 years. See him in action at the sushi counter for an omakase experience where he expertly combines classic edomae sushi with modern technique and spotlights the day's most unique and interesting ingredients.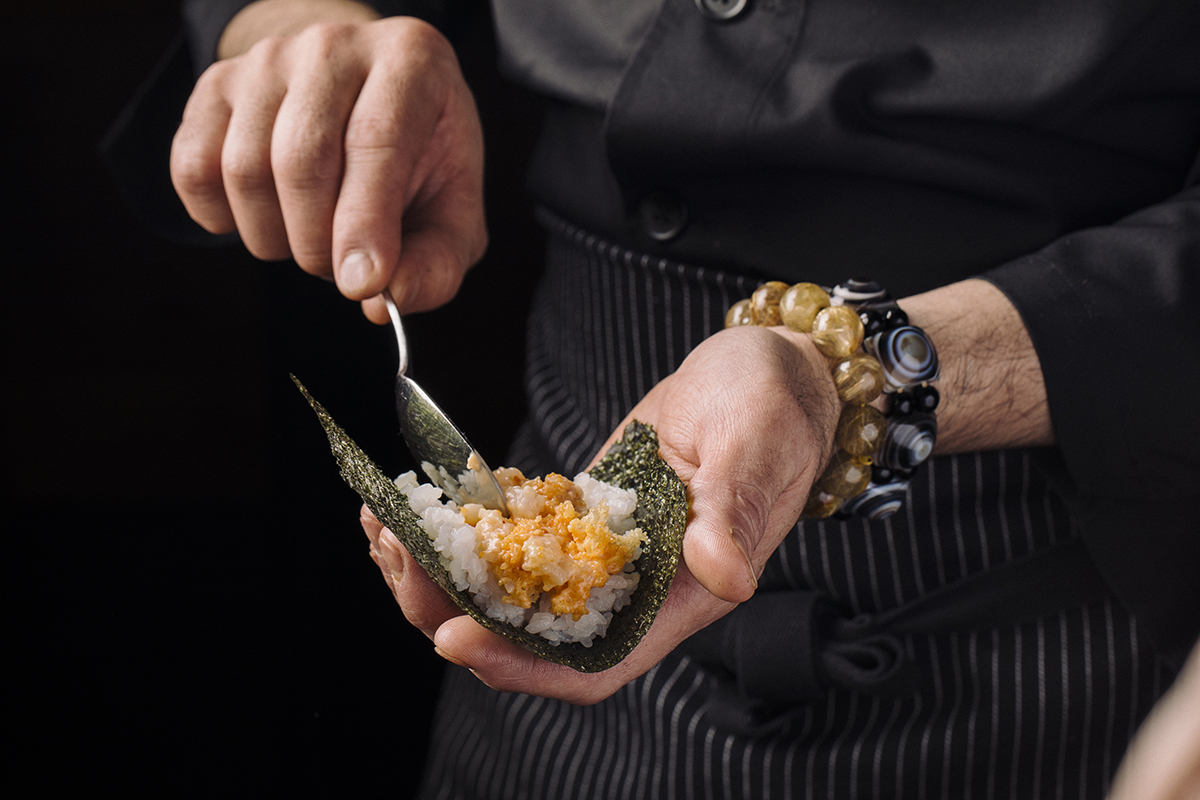 let's roll – the hand roll bar at sushi-san
One of our favorite ways to experience Sushi-san. Post up at our hand roll bar and get started with our "let's roll" menu.
Walk-in only. Seatings are available for groups of 1-4.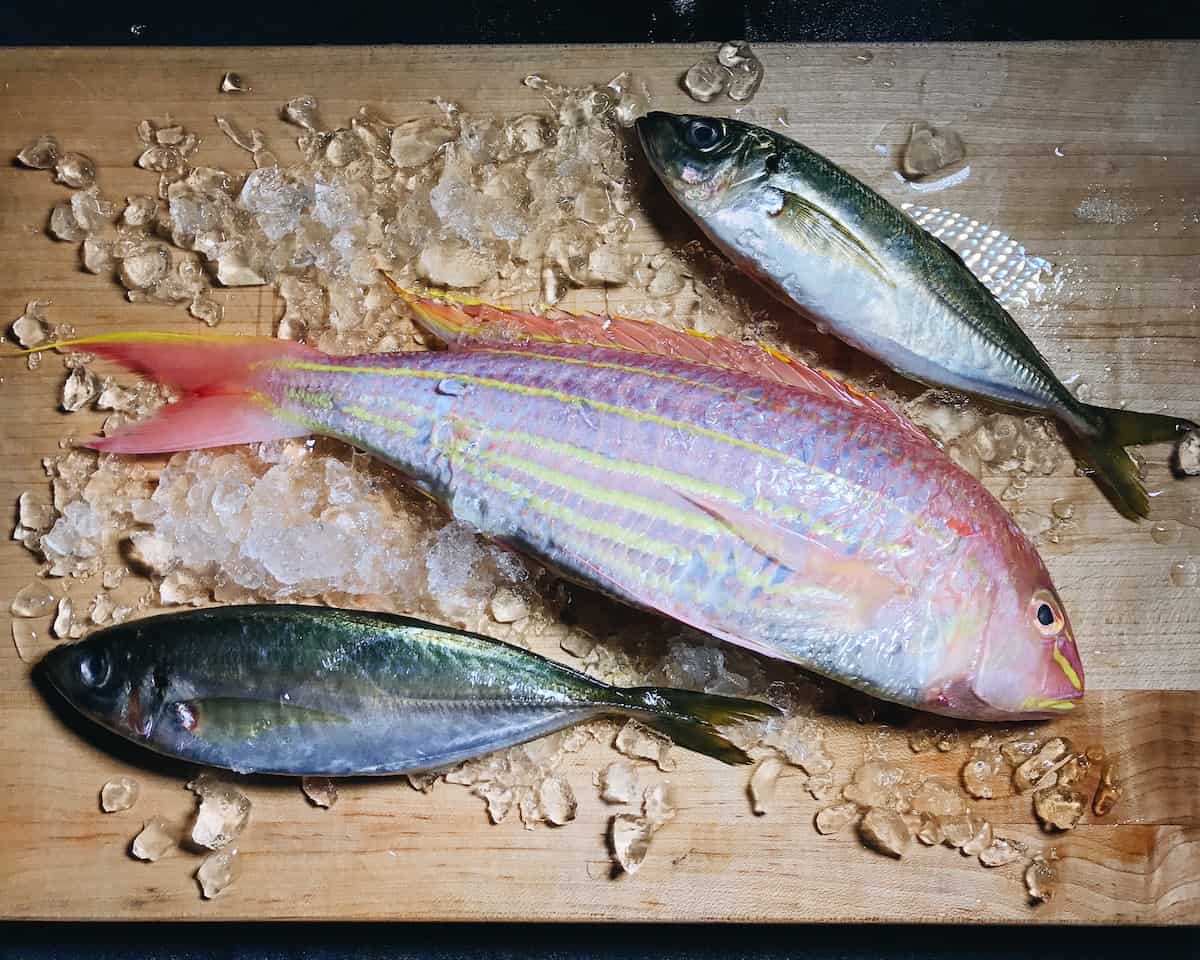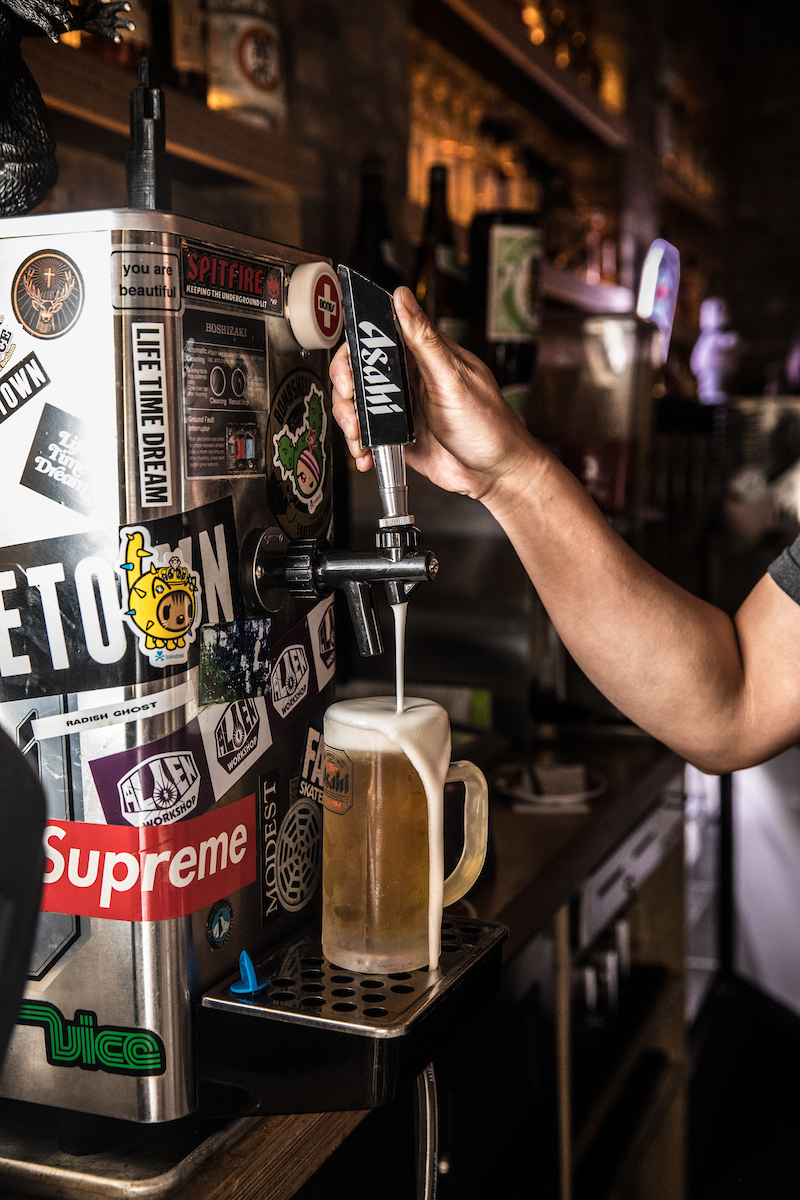 Asahi
Big ups to this Tokyo-based brewery that keeps our blast chiller and sake bombs flowing year round.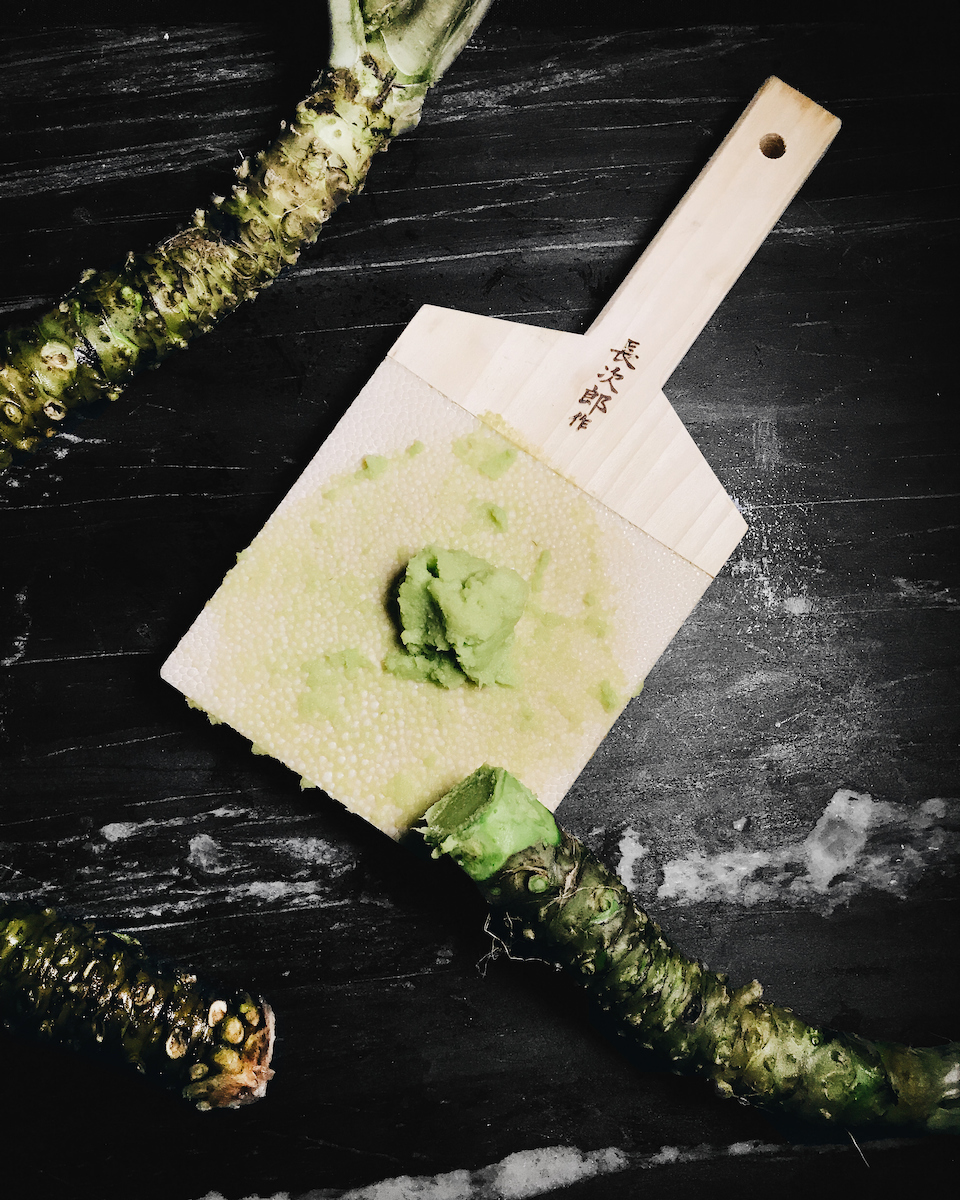 Regalis
These guys are the source for rare foraged edibles, exotic greens, caviar, fresh wasabi and more. If you've never heard of it, they likely have it.
Visit Regalis online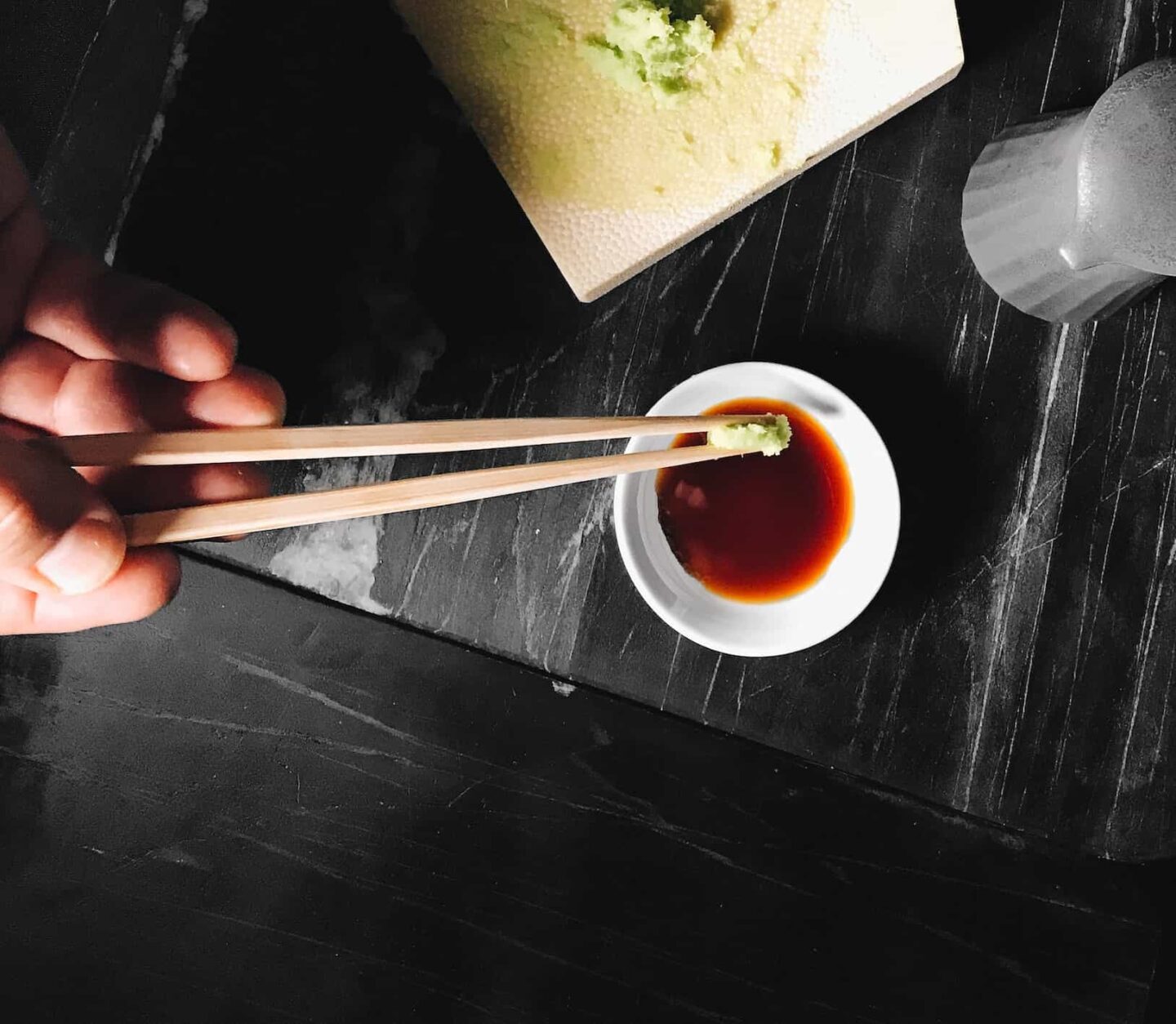 Yamasa
These bad boys have been making soy sauce for more than four centuries. Rich and clean, their product won't leave you feeling salty.