oma-KAZE In The Sky Sweepstakes Official Rules
Sushi-San Oma-Kaze In The Sky Sweepstakes Official Rules
NO PURCHASE NECESSARY. A PURCHASE DOES NOT IMPROVE YOUR CHANCES OF WINNING A PRIZE. The promotion is void where prohibited or restricted by applicable law, and all applicable federal, state, and local laws and regulations apply. Winners are responsible for any taxes, customs, duties and like amounts connected with the prize.
How to play: Starting at 9:00 AM on September 1, 2021 and running through 10:00 AM on October 1, 2021, enter for a chance to win two seats to the Oma-Kaze dinner October 28, 2021, 8:30 PM on the 99th floor of The Willis Tower 233 S. Wacker Drive Chicago, Illinois 60606 by texting "SKY" to 70717 and following the instructions to participate in the promotion. To optionally join the Sushi-San at Catalog in Willis Tower MOBILE CLUB text "SUSHI" to 70717, reply "Y" to join the mobile club, then text "SKY" and follow the instructions to participate in the promotion. One entry per participant. If participants opt-in to join the mobile club, they will receive ongoing mobile offers from Sushi-San River North LLC ("Sponsor") as a Mobile Club Member. Members will receive recurring messages from an automated system. Msg & data rates may apply. Text STOP to cancel. Text HELP for help. Consent to text messaging terms is not required for purchase or participation. Mobile Terms and Conditions apply. Mobile Terms and Conditions can be found at leye.com/terms-of-use. Privacy Policy can be found at leye.com/privacy-policy. A non-text entry form is available at https://vibescm.com/amoe/show/29211. Follow instructions provided to enter. One winner will be randomly selected from all entrants regardless of entry method at or about 10:00 AM on October 1, 2021. The winner will be notified by telephone at or about 11:30 AM CST October 1, 2021. The winner must respond and accept the prize verbally by phone no later than 12:00PM CST on October 2, 2021. Sponsor will provide all necessary details for dinner attendance. The winner may also be announced on Sponsor's Web Site. You are providing your information to Sushi-San River North LLC ("Sponsor"). On or about 11:30 AM CST October 1, 2021 Non-winners will receive a text offer of $10.00 off a minimum purchase of $20.00 with a 30 day expiration date valid only at Sushi-San located at 233 S. Wacker Drive Chicago, IL. Restrictions apply including but not limited to: not valid with any other offer, only valid on orders placed directly through Sushi-San and not on orders placed through Tock or any other third-party method.
Eligibility: Open to legal U.S. residents 21years-of-age or older. Void in New York, Florida and where prohibited. Employees of Sponsor, Lettuce Entertain You Enterprises, Inc., their respective agencies, affiliates, subsidiaries, advertising and promotion agencies, and members of the immediate families and household members of each are not eligible.
Prize and Odds: Prize: Two seats to the Oma-Kaze dinner with Chef Kaze at the 99th floor of The Willis Tower located at 233 S. Wacker Drive Chicago, IL 60606 at 8:30 PM CST on October 28, 2021. The value of the prize is approximately $400.00 ($200.00 per person). Sponsor reserves the right to change the date and time of the prize. Sponsor reserves the right to substitute a prize of equal or greater value in the event of unavailability. Except where prohibited by law, acceptance of any prize constitutes permission to use winner's name, hometown, likeness and photograph for advertising and publicity purposes without additional notice or compensation. No prize includes alcoholic beverages. No prize includes transportation, travel or accommodations of any kind. Accepting the prize for one person will not lower the value of the prize for tax or any other purposes. Sponsor will report the value of the prize as required by law. All taxes are the sole responsibility of the winner. Odds of winning prize are based on the number of entries received. How to claim your prize: The winner will receive a telephone call as notification and be placed on the guest list for entry.
If prize notification is undeliverable or if chosen winner fails to accept within the specified time, such prize will be considered forfeited by the Sponsor within their sole discretion. Sponsor shall then have the right but not the obligation to randomly select another winner.
General: No prize substitutions allowed and no cash alternatives are available. Prizes are non-transferable. Prizes do not include alcoholic beverages. By participating, participants agree to abide by and be bound by these official rules and all decisions by Sponsor. By accepting prizes, winners agree to release Sponsor, Lettuce Entertain You Enterprises, Inc., and its respective affiliates, subsidiaries, directors, officers, employees, and agents from any and all liability for any injuries, losses or damages of any kind caused by any prize or resulting from acceptance, possession, use, and/or misuse of any prize or participation in this promotion or in prize-related activities. Winner acknowledges that neither Sponsor nor its agents have made, nor are in any manner responsible or liable for, any warranty, representation, or guarantee, express or implied, in fact or in law, relative to any prize. Any and all disputes, claims, and causes of action arising out of or in connection with this Promotion shall be resolved individually, without resort to any form of class action. This Promotion shall be governed by, and construed in accordance with, the laws of the State of Illinois, regardless of conflicts of laws principles. Any action of litigation concerning this Promotion shall take place exclusively in the federal or state courts sitting in Cook County, Illinois, and each Participant expressly consents to the jurisdiction of and venue in such courts and waives all defenses of lack of jurisdiction and inconvenient forum with respect to such courts. Each Participant agrees to service of process by mail or other method acceptable under the laws of the State of Illinois. ALL CLAIMS, JUDGMENTS AND/OR AWARDS SHALL BE LIMITED TO ACTUAL OUT OF POCKET COSTS ASSOCIATED WITH ENTERING THIS PROMOTION. PARTICIPANT HEREBY WAIVES ANY RIGHTS OR CLAIMS TO ATTORNEY FEES, INDIRECT, SPECIAL, PUNITIVE, INCIDENTAL, OR CONSEQUENCIAL DAMAGES OF ENTRANT, WHETHER FORESEEABLE OR NOT AND WHETHER BASED ON NEGLIGENCE OR OTHERWISE.
Winner's Name: For the name of the winner, available after November 1, 2021 send a self-addressed stamped envelope to: Oma-Kaze In The Sky Sweepstakes c/o Sushi-San River North 5419 N. Sheridan Road Suite 116 Chicago, IL 60640. Requests must be received by March 1, 2022. Sponsor: Sushi-San River North LLC 233 S. Wacker Drive Chicago, IL 60606.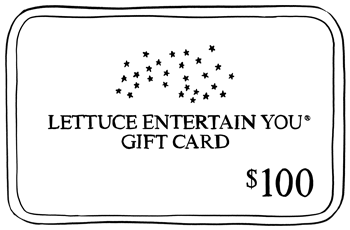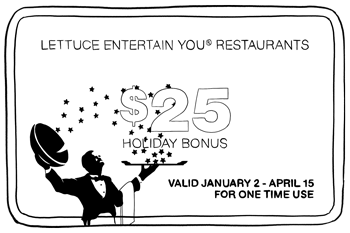 Free $25 Holiday Bonus
for every $100 in gift cards you buy
Okinawa Sugar Pies
your fave is back! bigger and better than ever, whole okinawa sugar pies are available to purchase for your Thanksgiving dinners, Friendsgiving dinners, late night snacks, and everything in between...

Stay in the know
Sign up to hear about our latest happenings at SUSHI-SAN.